Text-to-Speech
Reads out the content of the display when the activation button is pressed. By adding text-to-speech function to iBus Displays real-time information and disruption messages get accessible to visually impaired travellers.
The Text-to-Speech option includes:
Speaker unit embedded in the display (external speaker can be used when required)
Wireless activation button
Text-to-Speech unit using highest quality voices from Acapela Group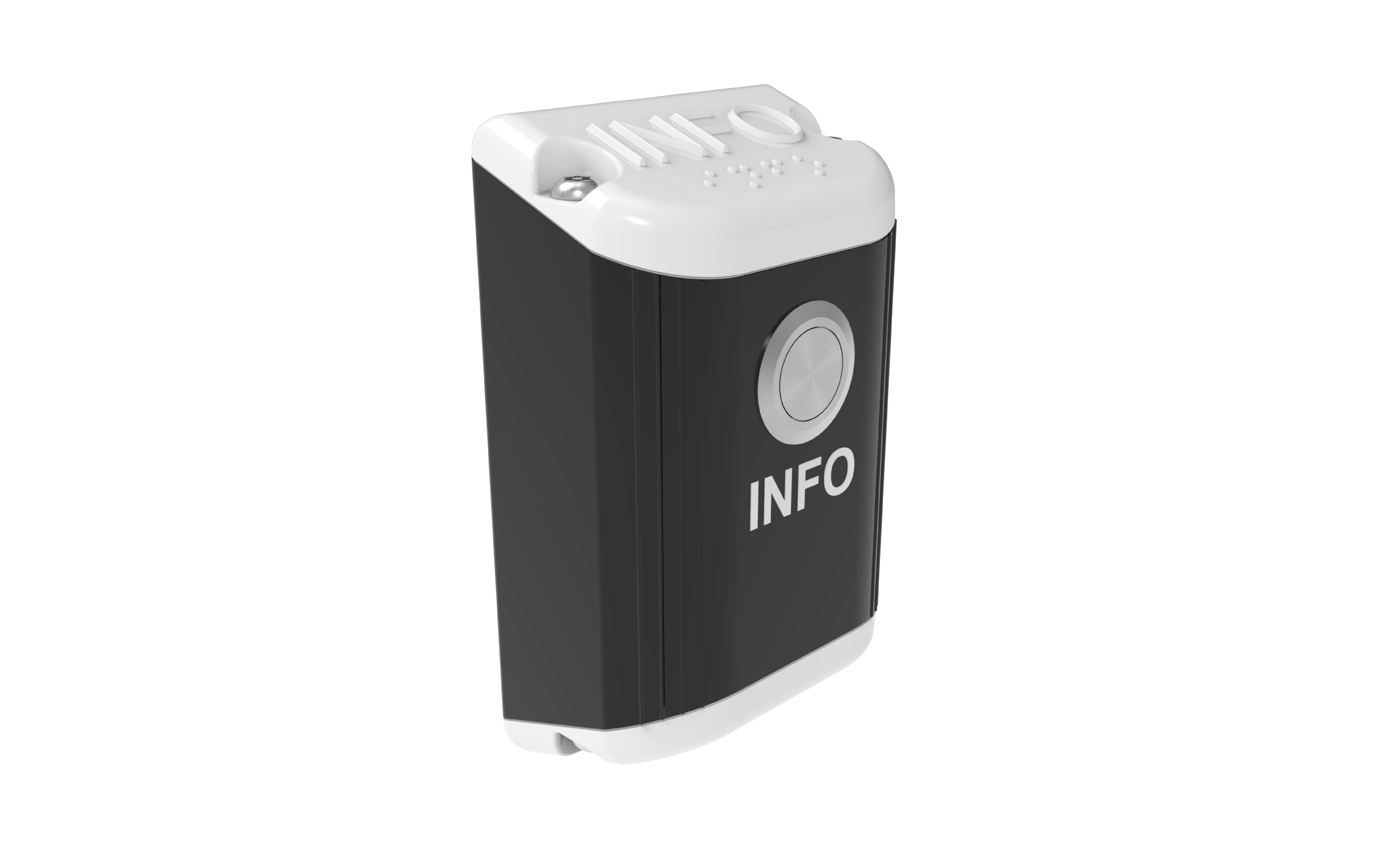 Solar panel
A solar panel kit can be used to extend the operation to more than 12 years between battery replacements.
The solar panel is small, lightweight and have a rugged panel. The casing is weather and vandal resistant.
It can be mounted on any display or pole/wall.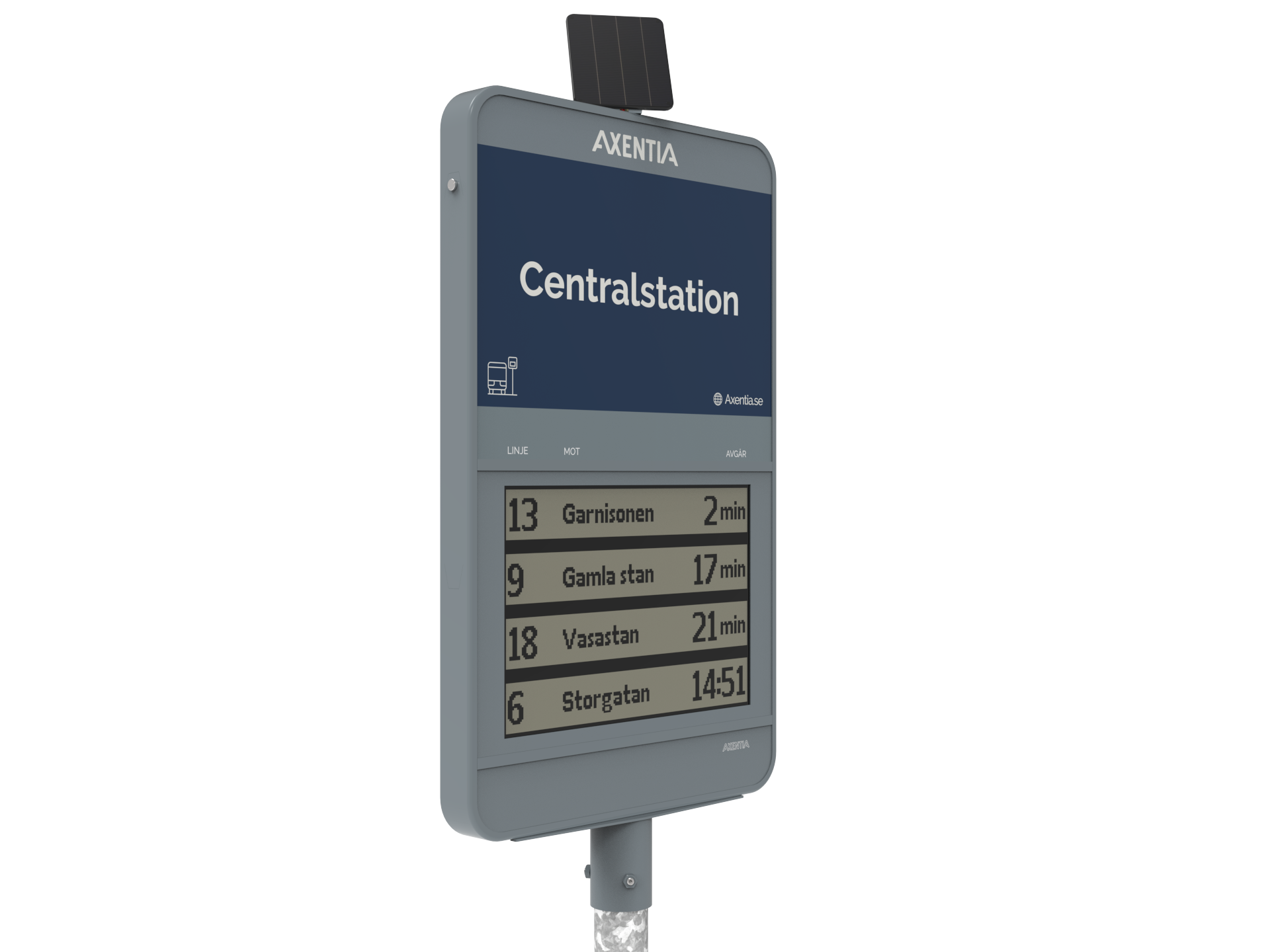 Digital timetable
Shows current timetables and additional information for all the bus lines that passes a specific stop point. A reason for adding digital timetable to iBus Displays is to move away from paper-based timetable distribution, a time consuming and costly process.
Using electronic distribution makes timetable changes very easy and it can be delivered precise in time.
Bird protection
Add bird protection spikes on top of the display to keep birds away.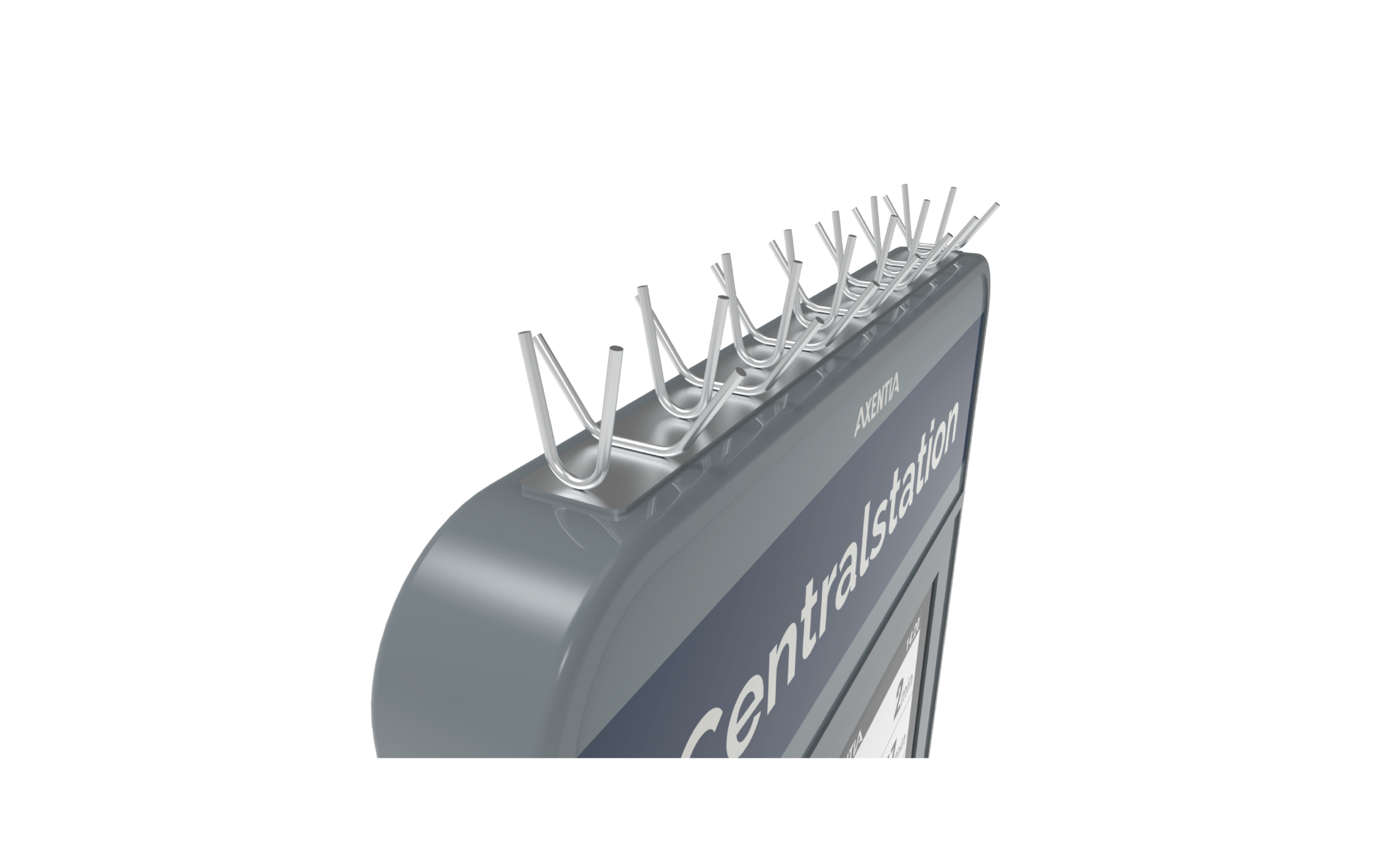 Add-ons
The displays can also be equipped with the following add-ons:
GPS
Chock sensor, accelerometer
Other sensors
Our display techniques
Combine the accessories with our real-time information displays to offer the best experience for travellers.
Book a demo!
We are happy to show you more of our products at a demo session and together find a solution that suits your organization.
Contact us